So for those of you who have Facebook, you get those reminders about memories from posts that happened previous years. They can be a blessing and a curse (I made stupid statuses…about nothing.. like a teenager. 😩😂)
Today, I was reminded about the beginning of the second semester of my Freshman year. Immediately, my mind went to the first weekend back. Lawdddd.
Let's just say..the goal was to get DRUNK. Like hammered. Why?
Because we wanted to have fun. *shrugs*
That weekend, my friends and I went shopping for some Saturday night club event. I bought some FLY over the knee leather boots , a cute BeBe top..like we were stepping out ..I suppose. *shrugs*
The night ended up being memorable for the fact that we were so drunk we couldn't get into the club, we went out without coats, we fell in the snow a few times and had cuts from it, the police stopped us because one of my friends was clearly passed out, we ended up taking a limo back to campus (huh? 😩), my brown boots were ruined [I just bought them UGH 😭] and one of my friends ended up in the hospital. 😐 #noexaggeration
What were we looking for? Why was I willing to take that risk? We've all done this one time or another. We've all made choices based on our imaginations and what we think is right in our own eyes. The Bible says, Do not be wise in your own eyes; fear the LORD and shun evil" [Proverbs 3:7].I felt like my fun, my stress reliever, my identity was wrapped up in me going out and drinking and then rejoicing in the hangover because that showed that I really was living.
Remember when the hangover served as evidence for the amount of fun you had?
But God requires more. And He requires more because He loves us. He alone wants to be our evidence – His light as evidence of His presence and His purpose shining through us.
In many ways, I felt (and continue to feel) like the Samaritan woman who met Jesus at the well. Let me give you the context.
Jesus and His disciples go through Samaria to return to Galilee and meet a woman at the well. They have an exchange about the water there and Jesus discloses that he is able to give her water that will quench her thirstiness. And she will never have to draw water from a well again.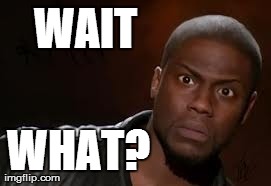 Yep.
Jesus asks her a series of questions about her life and her "husbands" and the woman has been living in her distortion for so long that she is unable to get to the heart of the matter – the truth. Jesus helps her though [the Light always illuminating the darkness] and He tells her everything she's ever done. He then explains that the wells that she's been drawing from have been the wrong ones – and she receives what He says and is amazed.
She is amazed so much so and transformed in that moment that she runs to tell the rest of the town about her encounter with God. She drops what she's been carrying – all of the weight of her past, all of the guilt of her present, and her blindness of what she thinks is her future at the Savior's feet and runs to tell those that she's been changed. Come and see!
"The woman left her water jar beside the well and ran back to the village, telling everyone, "Come and see a man who told me everything I ever did! Could he possibly be the Messiah?""

‭‭John‬ ‭4:28-29‬ ‭NLT‬‬
What's beautiful about this moment is that the woman at the well became the water jar that God could fill up and pour out without limitations, with all of the cracks and broken pieces of her life because He is the drawer. He is the glue, He is the mender. Jesus is the one who gives us greater access to the Father – the Creator of life itself.
I thought about what to name my blog for the longest time. I wanted it to be exciting and riveting and a definite eye grabber. But would it grab your heart though? I don't know if that was my prayer. Smh.
But when this title was brought to me through my boyfriend, I immediately received it. I recognized that God was saying that this blog, this space, my life is not for my own consumption but for His overflow. And like the woman at the well, my daily encounters with Jesus should cause me to run and tell you, the reader, to come and see a man! Come and see someone who knows me better than myself. Come and see someone that looked at my past but gave me a better future. Who told me that I will never have to thirst again – not after my own ambitions, not after a relationship, not after financial security – Come and see! Try him. He works.
When I fall short, He draws me. Literally.
So that's why I named my blog The Water Jar because I could see myself in the woman at the well. And to be honest, we can all see ourselves in that woman. A woman who didn't know she was going to encounter Christ at that moment and yet He selected her for that moment – to become an evangelist and pour out her shame to be filled with His light. He wants to do the same with us. Yes, you. US. Whew.
And also, this story also illustrates even greater how God looks at us. He looks at us through the glass of time which to Him is eternity all in one shot. So when Jesus came to the Samaritan woman, it was by no accident. He could look at her and see her past, present, and future all in one shot. He could also see her faith because after her encounter, she recognized him as the Messiah "the promised deliver". However, Christ had not been to the cross just yet – but her faith helped her to see Him as He truly was, is, and will be.
That's how God sees us too. He sees all of us. ALL OF IT. And yet, He still loves us the same. [1 John 3:1-3]
So let's be God's water jars! Let's have His Light to shine through every broken part of our lives. Let's choose to be drawn in by God for His purpose working in us.
Who's ready to be poured out? What makes it difficult? Please share in the comments or in the Q&A section of my blog 🙂
Wyneisha